My Stars .*.*
My Sons...UNDER CONSTRUCTION...the page!
Loving you guys taught me just what love truly means. You three are all the love, encouragement, and motivation I ever needed to be the best person I can be. Look up boys....there are stars out there! Isn't it amazing! They have taught me the wonders of love and I have taught them the wonders of the universe.
These guys, these three: are the only reason I'll ever need.
See it. Believe it. Achieve it.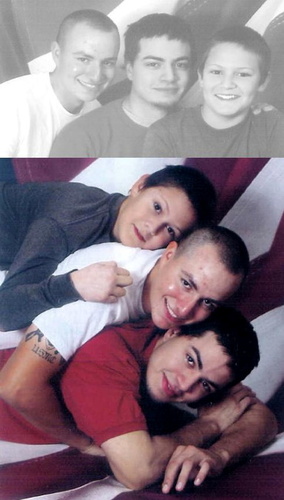 In the Jungle a Mighty Jungle the Lion Sleeps Tonight...
When they were babies and boys they loved me to sing them this song and now although I know they still do they en force PLEAD me to stop! And I, I keep singing!